Astrata is a software company with strong foundations in geolocation, telematics and fleet management. We deliver solutions that streamline transport, logistics and supply chain operations and mobile workforce management.

DriveTech , part of the AA, is a global provider of driver risk management and driver training services. Our innovative fleet risk and driver training solutions help fleets ensure legal compliance, improve driver competence and reduce operating costs

Honda not only offers reliability, performance and style for your fleet, but has a knowledgeable and approachable team to support you in making the right purchasing decision with your vehicles.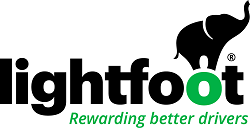 Enhance bottom line profitability, protect your assets, and reward your drivers for good performance. Lightfoot rewards better driving, so everybody wins.

Nexus Vehicle Rental is the largest corporate vehicle rental provider in the UK enabling mobility through its award-winning, online rental booking and management platform, IRIS.

Supporting businesses to improve driver safety, reduce collision rates, injury and meet compliance requirements. Our driver development services are aimed at making your workforce aware of all potential risks while driving for work and how to mitigate them.