eDriving to showcase award-winning fleet driver risk solution at UK Fleet Services Management Summit
https://fleetservicessummit.co.uk/wp-content/uploads/2019/11/mentor-coaching-1.jpg
960
640
Guest Post
Guest Post
https://secure.gravatar.com/avatar/cb2a67f15cd7d053d8e638a1df3fd67f?s=96&d=mm&r=g
eDriving will meet with fleet industry professionals to discuss the company's validated techniques for managing and reducing driver risk at the upcoming Fleet Services Management Summit.
Taking place 11-12 November 2019 at Whittlebury Park, Northampton, the event is specifically organised to connect senior professionals responsible for managing fleet requirements with organisations providing fleet management solutions.
eDriving's Managing Director Europe, Andy Cuerden and Customer Success Director Europe, Nick List will attend a series of pre-arranged one-to-one meetings over the two-day event with industry professionals interested in eDriving's award-winning driver risk management program, Mentor by eDriving.
Mentor combines eDriving's patented, continuous improvement methodology for driver risk reduction with a unique smartphone app that not only identifies risky driving behaviour, but also remediates it with in-app micro-training.
"Nick and I are looking forward to attending this event to showcase Mentor's proven capabilities in identifying driver risk levels, predicting future crash involvement and remediating driver behaviour to effectively reduce risk," said Cuerden. "We encourage any fleet professionals attending the event who have concerns regarding driver safety to request a meeting with us so we can demonstrate how Mentor can help them reduce collisions, injuries, licence endorsements and total cost of fleet ownership."
In addition to the pre-arranged meetings, Fleet Services Management Summit incorporates a tailored programme of seminars.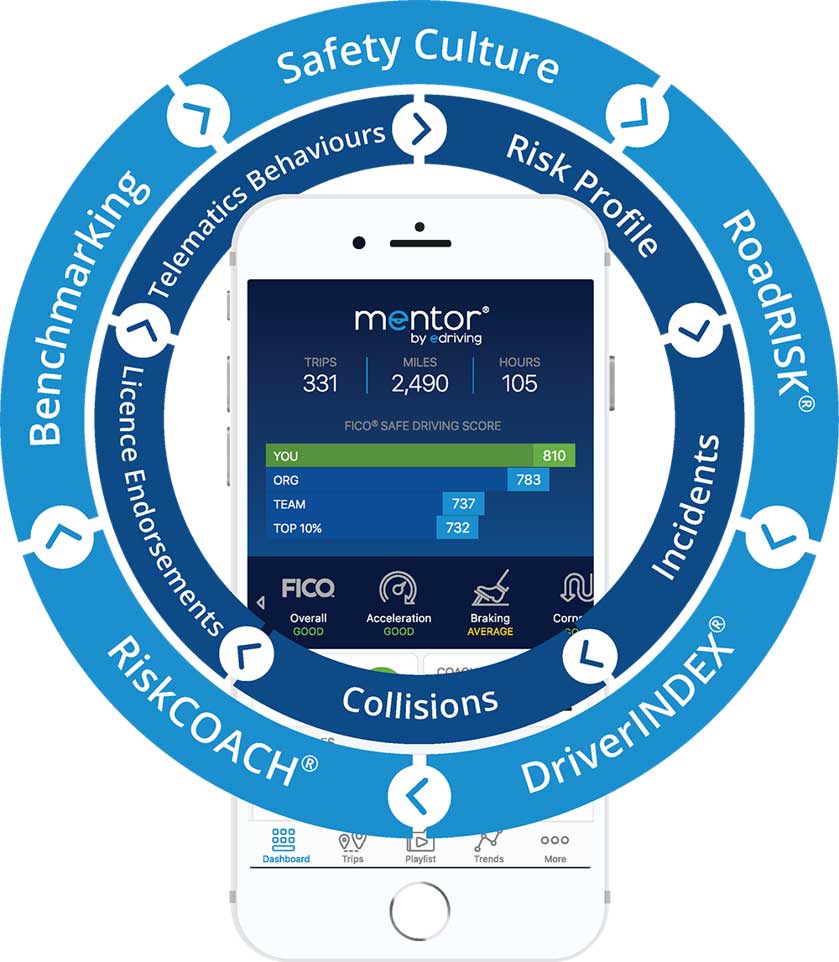 About eDriving
eDriving helps organisations to reduce collisions, injuries, licence endorsements and total cost of fleet ownership through a patented driver risk management programme. Mentor by eDriving's comprehensive solution provides actionable behavioural insights to help organisations build a total view of driver risk within a company-wide crash-free culture® to ensure all drivers return home safely to their loved ones at the end of each day.
eDriving is the global risk management partner of choice for many of the world's largest organisations, supporting over 1,000,000 drivers in 96 countries. Over its 23-year history, eDriving's programmes have been recognised with 75+ awards around the world. For more, visit www.edriving.com.