Exciting executive EV choices coming soon
https://fleetservicessummit.co.uk/wp-content/uploads/2021/08/SMMT-2021-New-EV-Preview-on-WhichEV-Latest-Porsche.jpg
960
640
Guest Post
Guest Post
https://secure.gravatar.com/avatar/cb2a67f15cd7d053d8e638a1df3fd67f?s=96&d=mm&r=g
By James Morris, Editor, WhichEV
Roll the clock back 10 years and the Nissan Leaf was one of the only electric cars available in the market, with a range around 100 miles and very few places you could get a charge. The EV landscape looks very different in 2021.
To help the specialist media get an idea of what is coming, the SMMT (Society of Motor Manufacturers and Traders) recently held its annual press event at the Millbrook Proving Ground near Milton Keynes. WhichEV spent the day looking at some of the executive car options that fleet managers can now choose from.
Millbrook itself is secreted among the trees and you don't really notice it until you hit the large exterior security gates. Access is strictly controlled, as the Proving Ground is used by manufacturers keen to get real-world test data on their up-coming products. There are three 'tracks', to help simulate all possible driving conditions.
The Race Track
This is an American-style oval, with heavy banking on the outside edge – so you can take fast cars to the max with minimum risk.
Town Track
Simulates the standard roads that we all drive around every day, including traffic lights and give-way signs. Let's you examine visibility and manoeuvrability on tighter streets.
Hill Track
Starting with long, slow slopes, this track quickly builds to the most demanding combination of extreme elevation and tight turns under pressure you can imagine. Easy to believe that it might be based on the toughest country roads in Wales.
With limited time and over 100 cars on show, its important to prioritise. WhichEV's focus was the latest Porsche Taycan, a new model from Audi and a look at the much-anticipated Hyundai Ioniq 5.
Porsche Taycan RWD
One of the only EVs to match Tesla for performance, Porsche has now launched a Taycan (pictured, above) with rear wheel drive that will hit 60mph in just over 5 seconds, with a top speed of 143mph and a WLTP range of 268 miles – all courtesy of a 79kWh battery. Most important? There are already leasing deals around the £585 mark for low-mileage business users. When combined with the 1% BiK right now, the performance and prestige of the badge will make the RWD version of the Taycan popular with executives.
Audi e-tron GT
With business leases starting a smidgeon under the £700 mark, Audi's latest EV executive shares around 40% of its genetic profile with the Taycan – but with a softer ride and more luxurious interior. It sports a larger battery than the Porsche and can reach 60mph over a second quicker with a top speed of 152 for your favourite German autobahns. The WLTP is just over 300 miles and – at its peak – the GT will pick up 520 miles of range per hour of charge – topping out at 270kW DC.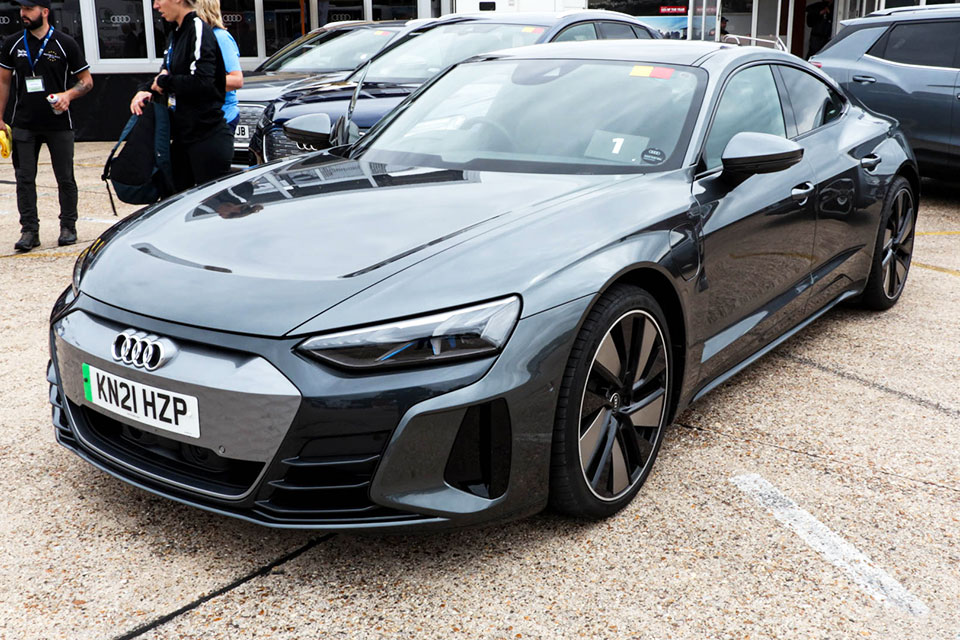 Hyundai Ioni5 5
The latest iteration of Hyundai's popular EV series comes with a 62kWh battery and 249 mile range – which doesn't seem that special. However, the car is able to utilise a 175kW DC charger and pick up a peak of 450 miles per hour of charge. That's enough to take you from 'near empty' to 80% in less than 20 minutes – which is very appealing for those who regularly drive long distances. Business leases for those using it more casually, will start around the £325 mark. Accelerating to 60 in around 8.5 seconds is good compared to fossil fuel cars, but fairly average for an EV. The top speed of 115mph is enough to lose your license on most European roads.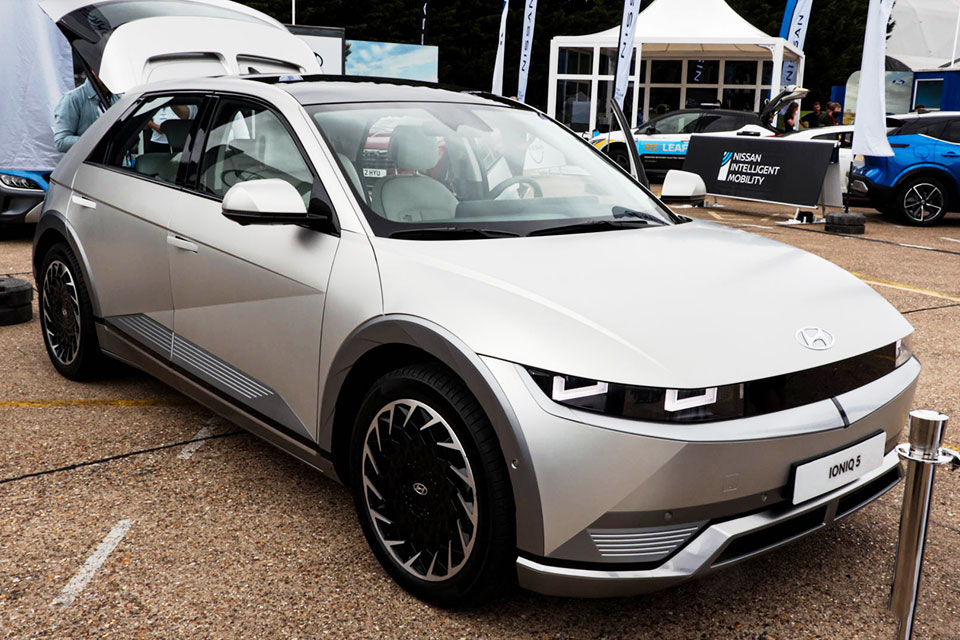 For all of the latest EV news and reviews, please check www.WhichEV.net.