MEET THE TEAM: Fleet Summit's Nick Stannard on creating the perfect event for fleet professionals
https://fleetservicessummit.co.uk/wp-content/uploads/2023/12/forum-employee-benefits-rewards-forum-170.jpg
960
640
Stuart O'Brien
Stuart O'Brien
https://secure.gravatar.com/avatar/81af0597d5c9bfe2231f1397b411745a?s=96&d=mm&r=g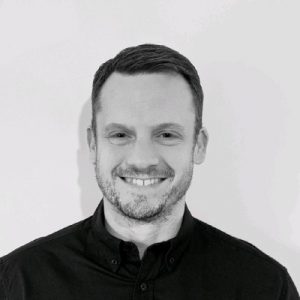 In this Q&A Fleet Summit's Sales Manager, Nick Stannard (pictured, right), reveals what solutions delegates will be looking for most in 2024, plus how the event's unique format works for both suppliers and industry professionals…
Can you share with us your journey in the event management industry and what led you to specialise in sales within this field?
My career started with Forum Events 12 years ago, and in that time I have worked across multiple industry events ranging from Supply Chain and Digital Marketing to Physical Security and now the Fleet sector.
What have I learned so far? New business is key the key to success for everyone involved in the industry! My philosophy when it comes to managing our unique brand of industry events is to gather together the best buyers in the UK for the best suppliers, ensuring everyone is engaged with the process and happy with their individual outcomes.
In your opinion, what are the most critical needs and challenges faced by clients in our industry when organising events, and how do you address these?
Undoubtedly there is still a hangover from the vehicle storage of 2022, plus the EV elephant in the room, with the Net Zero targets and the need to keep up with demand for both electric vehicles and how they charged. A lot of the Fleet Managers I have spoken with have told me they are under pressure to implement a sustainable EV programme by 2025.
Of course, we also have the inflation worry with at least an 8% increase from 2021, meaning financing had been made harder and more expensive. The Fleet Summit can help both buyers and suppliers navigate those choppy waters.
What emerging trends or innovations in event management do you believe will shape the future of our industry?
Event-wise, the buyers that attended our November event were most interested in EVs and Charging, Fleet Management Software, Telematics and Vehicle/Driver Safety.
The key for the next event in June 2024 will be tracking how those buying trends evolve. We will almost certainly be looking into the hydrogen market, for example, as I think this is going to be more sustainable than EVs one day!
How do you approach building and maintaining strong relationships with clients, especially in an industry where personalisation and customer experience are key?
In all the events I have managed I believe in transparency and putting clients' needs first: creating a happy environment makes for a relaxed atmosphere at the event, and that in turn converts to good, productive meetings for all attendees.
I am always available to offer help and advice in relation to events and marketing of them.
Could you share a specific success story or a challenging event you managed?
In most of the events I have taken over I have had to build a new client base, which I enjoyed doing and is also very rewarding. With Fleet Summit, however, we have a great and established client base in place already, so I'm very much enjoying developing these relationships.
What were the key learnings for your B2B events experience so far?
The key learning from all of the events I have managed is to work closely with industry supplier clients to understand their solutions, and speak regularly with buyers to keep on top of the products they need. Oh, plus the fact that working extremely hard brings out the best result for everyone involved!
To speak to Nick about the Fleet Summit, you can contact him at n.stannard@forumevents.co.uk | 01992 374092.
Or visit https://fleetservicessummit.co.uk for more information!