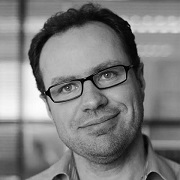 Jason Torrance, Clean Air Cities Director, UK100
" Clearing the Air – reducing air pollution by working in partnership"
Turning the crisis of air pollution into an opportunity for our towns and cities, for our businesses and economy, and for generations to come must now become a priority for shared action.
Air pollution is described by health professionals as a public health crisis with detrimental impacts on people living in towns and cities and also for drivers.
The public appetite for action on clean air and for clean vehicles is large and growing.
Fleets need to be proactive in tacking air pollution if they are to mitigate the impact of Clean air legislation and supporting policy.
There are good examples of action that has reduced air pollution from fleets and from local authorities
City Leaders and Business Leaders are working together to take action on air pollution – join them.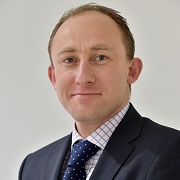 David Watts, Consultant at Arval UK Ltd
"Managing Change in Fleet: The Fuel Debate"
Fleet operators are facing a dilemma around the different fuel types, in part caused by misleading messaging by the fleet industry. I will provide some clarity and dispel some myths.
Diesel vs Petrol: What's driving fuel choice behaviour?
What is meant by electrification?
Dispelling the myths around Plug-in vehicles
How to incorporate Plug-in vehicles into a company car policy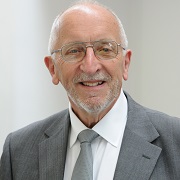 Peter Eldridge, Director at ICFM
"The 'Grey Fleet' Conundrum"
An overview of the challenges currently being faced by fleet operators as a result of the increasing migration to the 'Grey Fleet' alternative
Why is grey fleet back on our radar?
How is this affecting the fleet operators carbon footprint?
The duty of care implications
The impact on cash and allowances
Other options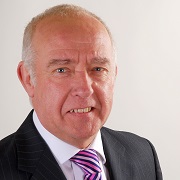 David Higginbottom, Chief Executive at Driver First Assist
"Improving Post Crash Response: An additional approach to reducing RTC fatalities"
The fifth pillar of the UN's Decade of Action for Road Safety, focuses on reducing RTC fatalities by improving post-crash response. Driver First Assist can help achieve this objective.
30% to 50% of those killed in RTCs are dead before the arrival of paramedics
Up to 40% of fatalities could be avoided if those first at the scene were able to provide an effective first response
According to the HSE, driving for work is the UK's most dangerous occupation
Fleet drivers can be trained to provide that first response
Improving post-crash response can curtail endless human misery and save the UK economy £1.5bn p.a.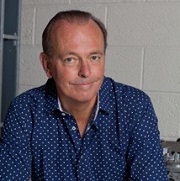 Quentin Willson, Motoring, Journalist, Broadcaster and Transport campaigner
"How Long is the Road to Mass Electrification?"
Changing your fleet to EVs is a huge and expensive gamble. With real-world driving ranges often 30% less than official figures and a shortage of rapid charging facilities buyers want to know how and when the risks of range anxiety and inconvenience will disappear.
What's the longest range EV?
Who is going to pay for a national charging infrastructure?
When will we see 25%, 50% and 100% EV penetration?
Will the National Grid cope?
When will buying EVs for fleets carry no financial risk?